I signed up over at Teacher Blogger Exchange for their latest: A Very Pinteresting Spring Exchange!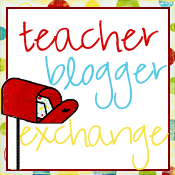 Sign ups are due April 4th - you can head over to the blog to check out all the details. Basically, you sign up and agree to be matched with another teacher and make each other a gift you found on Pinterest. I did something like this last year over on my crafting blog,
Nicole's Crafting Adventure
. I made my person a wine cork frame and an oven mitt. She made me an adorable bag. It was so fun! I can't wait to be matched up with another teacher this time!